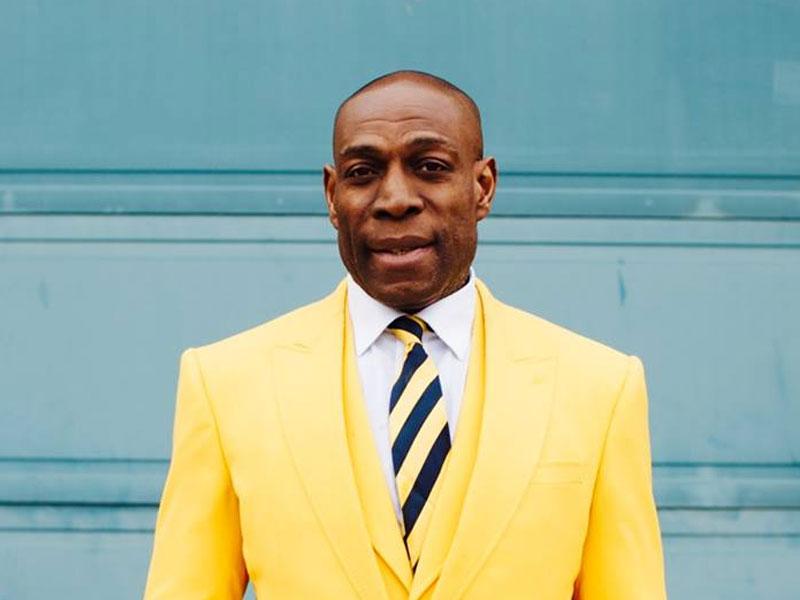 Book Frank
Have Frank attend your event.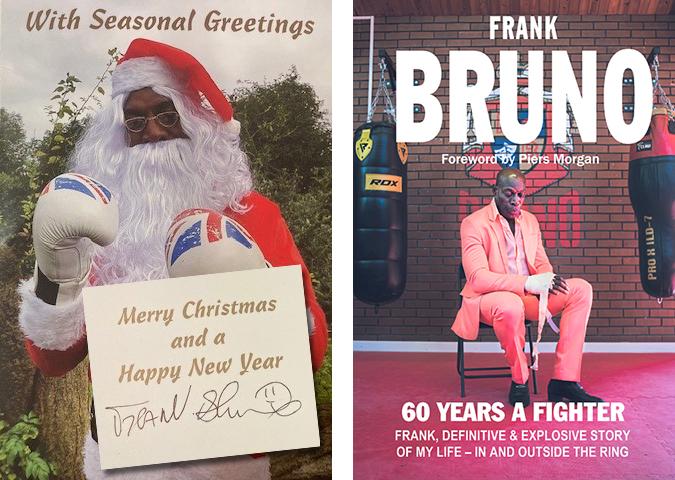 2 Signed Christmas Card and signed book: 60 Years a Fighter
Normally £35 now only £25 while stocks last!
"60 Years a Fighter" Available to order now.
New book 60 years a fighter a new book commemorating Franks 60th Birthday
 60 years a fighter a new book commemorating Franks 60th Birthday
 In the new book FRANK revealed how he was secretly sectioned during lockdown – after suffering a "terrifying" relapse in his battle with mental ill health.
The former World Heavyweight Champion, who was diagnosed with bipolar following his retirement from boxing, spent six weeks in hospital after family and friends grew increasingly concerned about his behaviour.
Frank said : "I went to hell and back during lockdown and ended up at rock bottom. At times I wondered if I'd get through it. It was the most terrifying time of my life. But now I am ready to tell the full story about what happened."
In the memoir Frank, reveals:
The full details of the mental health breakdown he suffered in June 2020 which left his anguished family and friends forced to make the heartbreaking decision to have Frank sectioned.
Shocking details over failures in his care including how a nurse shared a picture of him on social media when he was in hospital. While another – tasked with helping care for Frank after he was discharged – drunkenly called Frank from the pub while telling friends about his illness. The incident is currently being investigated by the NHS.
The moment Frank desperately turned to fellow boxer Ricky Hatton for support as his life spiralled out of control.
How Frank has now made a full recovery and is launching a new campaign via his charity, the Frank Bruno Foundation, to combat a pandemic in mental health which he fears Covid-19 has created.
Frank also reveals details of the emotional reconciliation he has had with his daughter Freya, aged 15 which, he says, has been like a new beginning.
And he tells how he's found happiness again in her personal life after getting back with his former girlfriend, Nina Colletta.
Bruno: 60 Years A Fighter, is the most definitive account of Frank's life to date. In it he also opens up on how his boxing career was nearly derailed before it began – due to Colombian drug-dealers. And he details the bullying and racist abuse he overcame to emerge a World Champion.
He also talks about the infamous feud with Lennox Lewis, reflects on the night he became a World Champion and lifts the lid on his epic fights with Mike Tyson.
He also reveals the full details of a recent reunion with Tyson – which came just weeks after Frank was discharged from a mental health unit. And Frank tells how, despite retiring in 1996, he is still regularly offered £1m to take part in fights.
The memoir also reflects on Frank's remarkable showbiz career outside the ring and includes a previously unseen interview with his legendary TV "sparring partner" Harry Carpenter.
Bruno: 60 Years A Fighter features tributes from reigning World Champion Tyson Fury, TV star Piers Morgan, retired World Champion Ricky Hatton, Sky TV's Johnny Nelson, legendary promoter Barry Hearn, boxing commentator Ian Darke and sports writer Jeff Powell.
Signed copies now available