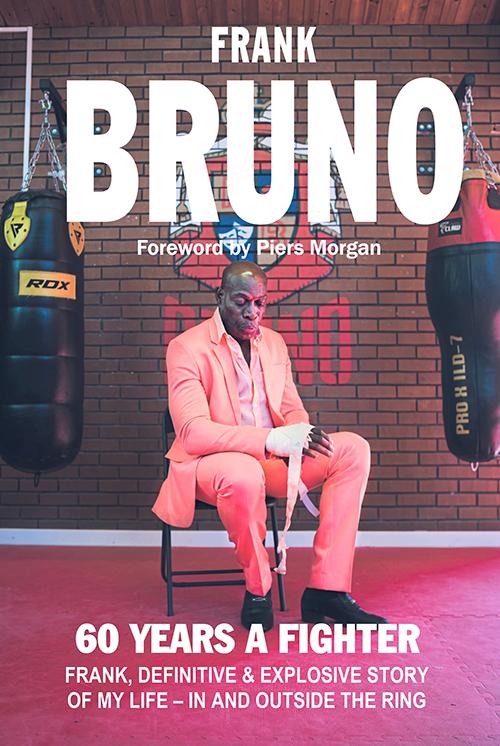 Frank Bruno: 60 Years a Fighter – NEW for 2022
September 24, 2021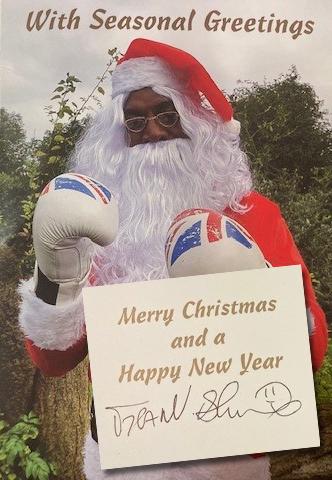 Pack 8 limited edition signed Christmas Cards.
November 22, 2021
REDUCED! Pack of 40 limited edition Christmas Cards. Including 2 signed cards. Buy now for next Christmas
Reduced. Pack of 40 Christmas cards. 2 cards will be signed by Frank Bruno.
1 in stock
Description
REDUCED!
All the money from the sale of these Christmas cards will go to The Frank Bruno Foundation.
This card will stand out on any mantlepiece! It's a card that will not be thrown away after Christmas!
Please note we CANNOT personalise any Christmas cards.
Printed inside the card is Merry Christmas and Happy New Year
On the signed ones  Frank has actually signed in person "Frank Bruno"
Last orders 17th December 2023
UK ONLY.